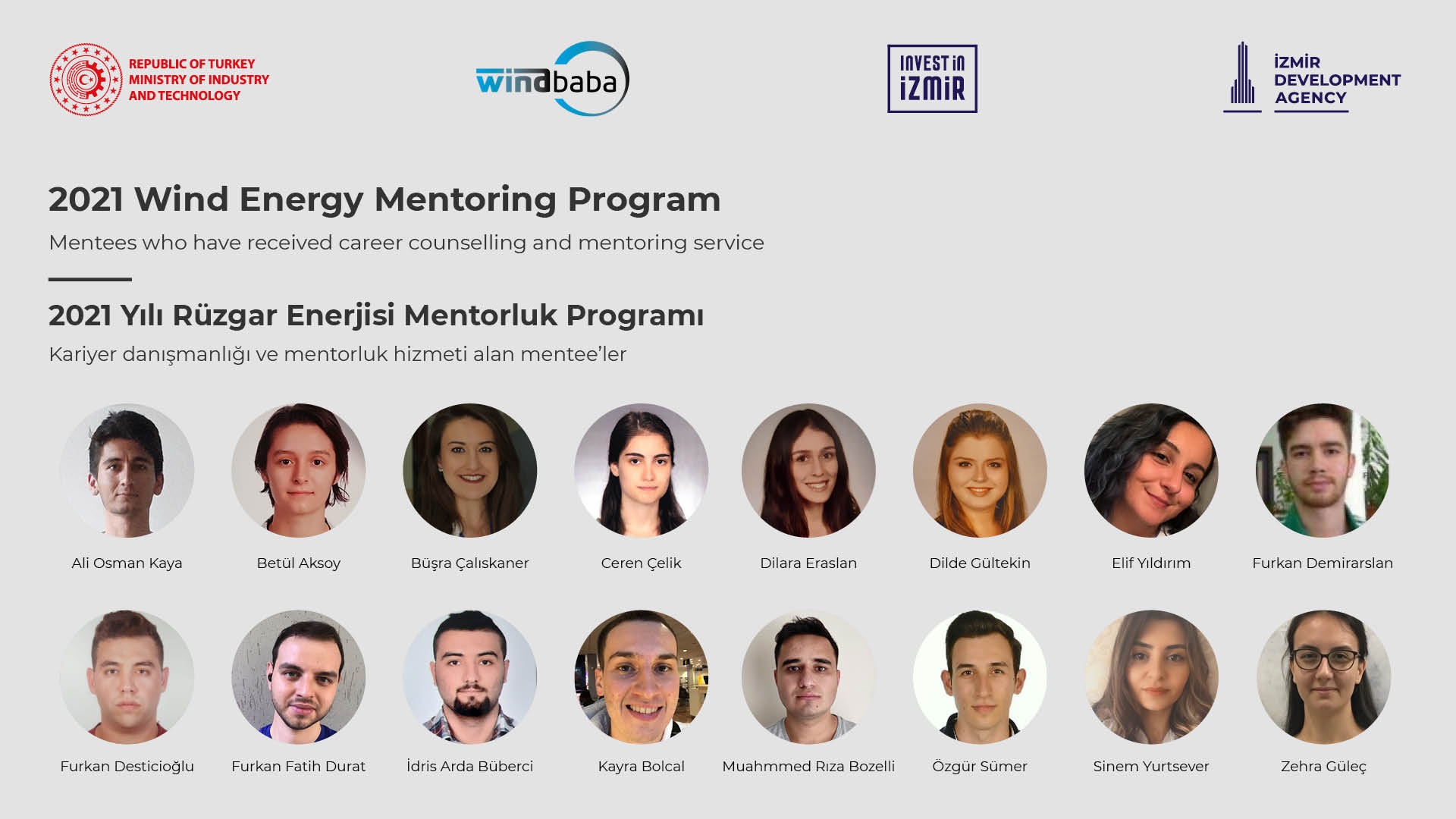 08 Sep 2021

WITHIN THE COOPERATION WITH İZKA AND WİNDBABA, MENTORING SERVICE HAS BEEN GIVEN BY THE WIND ENERGY SECTOR REPRESENTATIVES TO UNIVERSITY STUDENTS

Within the cooperation with İzmir Development Agency and Windbaba, the "2021 – Free Online Wind Energy Training Program" has been carried out. 16 students had mentoring services including career counseling and guidance services by the representatives in the wind energy sector.

We hope that the mentoring service will contribute positively to the future career goals of our students in the wind energy sector, and we wish them success in their lives.