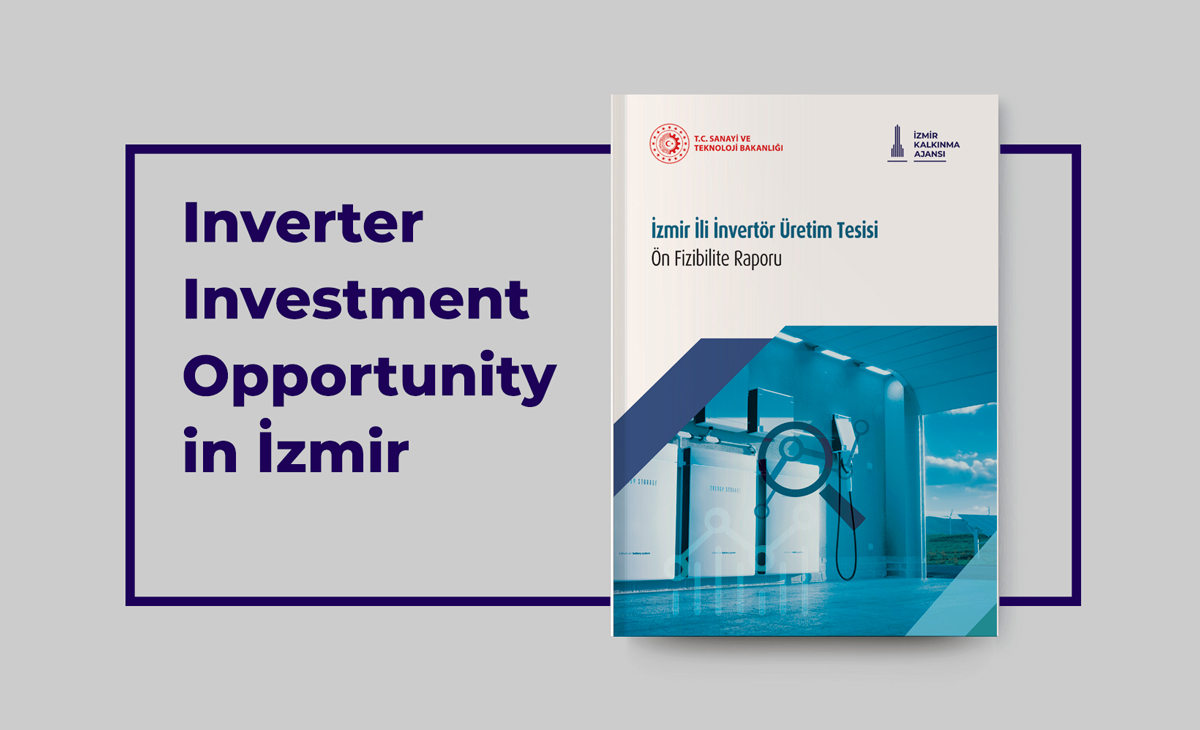 26 Apr 2021

İZMİR INVERTER PRODUCTION FACILITY PRE-FEASIBILTY REPORT IS PUBLISHED

Inverter Investment Opportunity in İzmir, where became the center of Turkey's clean energy and clean technology investments…

İzmir Inverter Production Facility Pre-Feasibility Report, prepared by İzmir Development Agency, was published in order to increase the high value-added production and to add new companies to the value chain of the manufacturing sector in a way to contribute to İzmir's green growth and blue growth targets.

The report, which aims to create investment ideas in investors and to provide a basis for detailed feasibility studies, was prepared under the coordination of the General Directorate of Development Agencies of the Ministry of Industry and Technology. Pre-Feasibility report can be reached from the "Investment Opportunities" section of the "yatirimadestek.gov.tr" portal of the Ministry of Industry and Technology or the website of the İzmir Development Agency.

Click here to view the document.