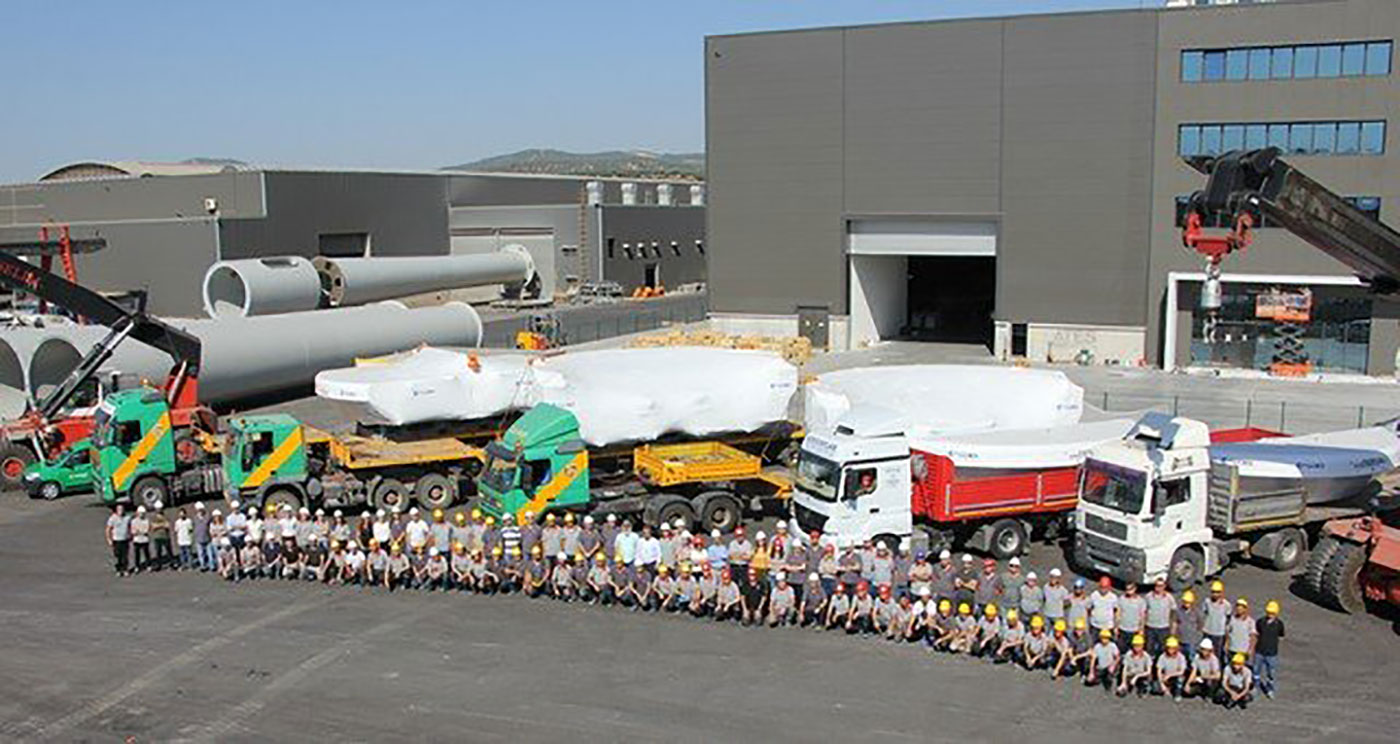 20 Jul 2020

THE FIRST DOMESTIC WIND TURBINE GENERATOR WITH DIRECT-DRIVE TECHNOLOGY IN TÜRKİYE WAS PRODUCED IN İZMİR

The generators were produced for E126 and E138 turbines of Enercon

Ateş Wind Power has produced the first domestic wind turbine generator with direct-drive technology to be used in a wind farm in Türkiye.

The generators produced for E126 and E138 turbines of Enercon will be utilized in the Kocatepe WPP project with the investment of GÜRİŞ.

The generators with direct drive technology and without a gearbox contain fewer moving parts than generators with a gearbox.

Thanks to this technology, the increased performance of wind turbines leads to an increase in the electricity generation of wind turbines, while having fewer parts decreases the maintenance and repair costs of the generators.